Education & Awards
I have an MBA from the University of Chicago Booth School of Business and am a summa-cum-laude graduate of Bentley University, where I was a Presidential Academic Scholar and a Harry S. Truman Scholar nominee.
I have been honored to receive the College of American Pathologists House of Delegates Award, the CAP President's Certificate for Outstanding Service to Pathology, Accenture's Ken Ernst Thought Leadership Award, the Children's Aid Society's Charles Loring Brace Award for service to the children of New York City, the Heroes Award from the Mount Sinai Adolescent Health Center, also in New York City, the Single Stop USA Award for Dedicated Service, and the Century III Leaders Award for Excellence.  I serve on the Presidential Visiting Committee of the Dana Farber Cancer Institute and am a member of the Benacerraf Society.
Major Presentations

I have spoken often on the forces of change in healthcare, as well as on the role of innovation and technology, especially when delivered through alliances, to reshape public policy and practice.
Other focus areas have included business strategy, social entrepreneurship, and professional growth and personal development.
Doing Well While Doing Good; How a New Generation of Social Innovators Will Change the Game
Presidential Conversation Series, Wheaton College, 2018
From an audience member: The opening you gave about the two most important days [of your life] being the day you were born and the day you find out your purpose really resonated with me…thank you for taking the time to answer my questions…You provided great insight on what my next steps should be.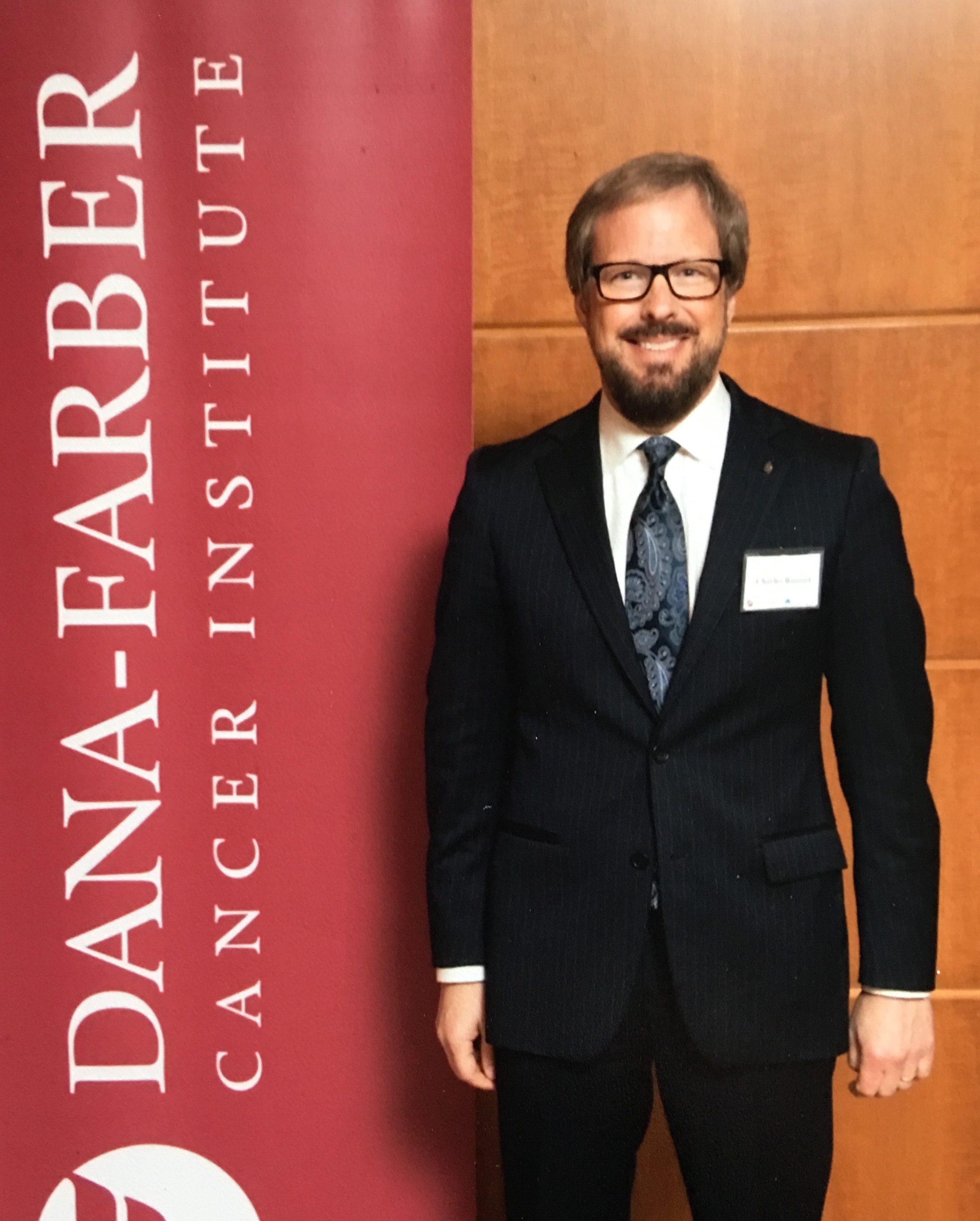 Strategic Philanthropy: What Donors Expect from Their Healthcare Investments—The Patient and Caregiver Perspective
Dana-Farber Cancer Institute Annual Development Retreat, 2018
From my conference host: My colleagues have been eager to share their glowing reviews of your talk.  Everyone has commented on how wonderful it was to hear from you and the energy you brought to the room.  We were inspired and invigorated by your story!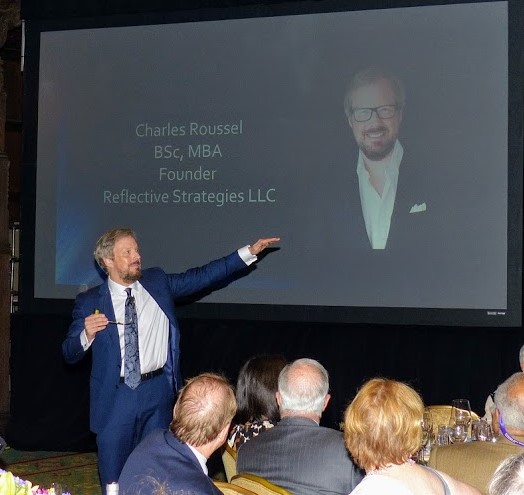 Conference Keynote: The Opportunity of Uncertainty in the Ambulatory Care Market
Address to the Annual Leadership Meeting of the Accreditation Association of Ambulatory Healthcare
From the CEO of AAAHC: Charles' writing and speaking engagements have always challenged my thoughts, inspired me to think broadly and to question biases, and motivated me to take action. With incredible precision, Charles hit the mark! Always well-prepared for the subject matter and his audience, Charles conveyed an important truth for market leaders: you have to change to stay the same
Growing into Our Possibilities; How Demography and Technology Are Changing Medicine
Spring House of Delegates & Residents Forum, College of American Pathologists, 2016
The Power of Convergence:  Thoughts on a Third Century of MMS Leadership
Massachusetts Medical Society Executive Leadership, 2015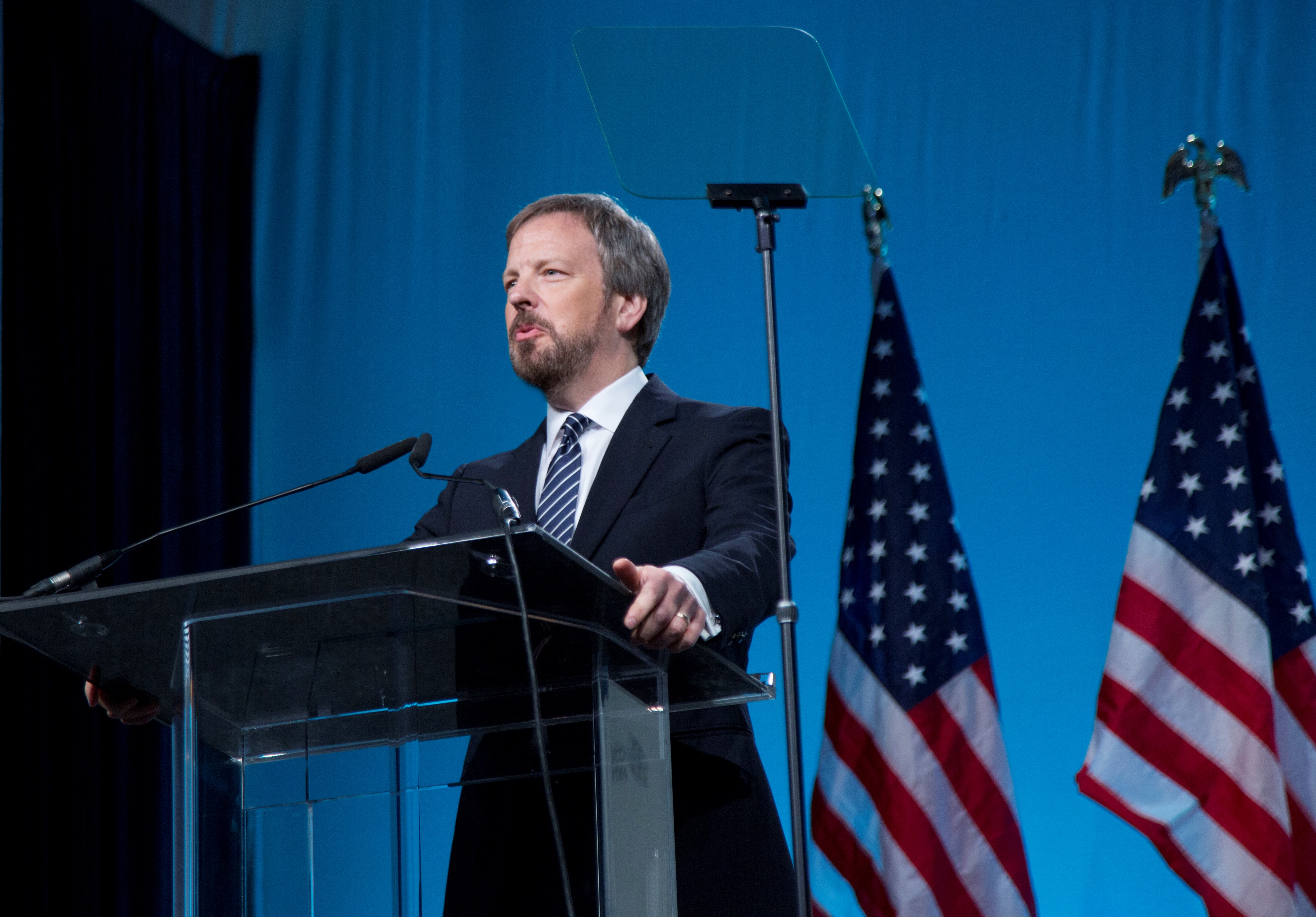 How Narrative Shapes National Health Policy; Why Physician and Patient Stories are so Important
Spring House of Delegates & Residents Forum, College of American Pathologists, 2015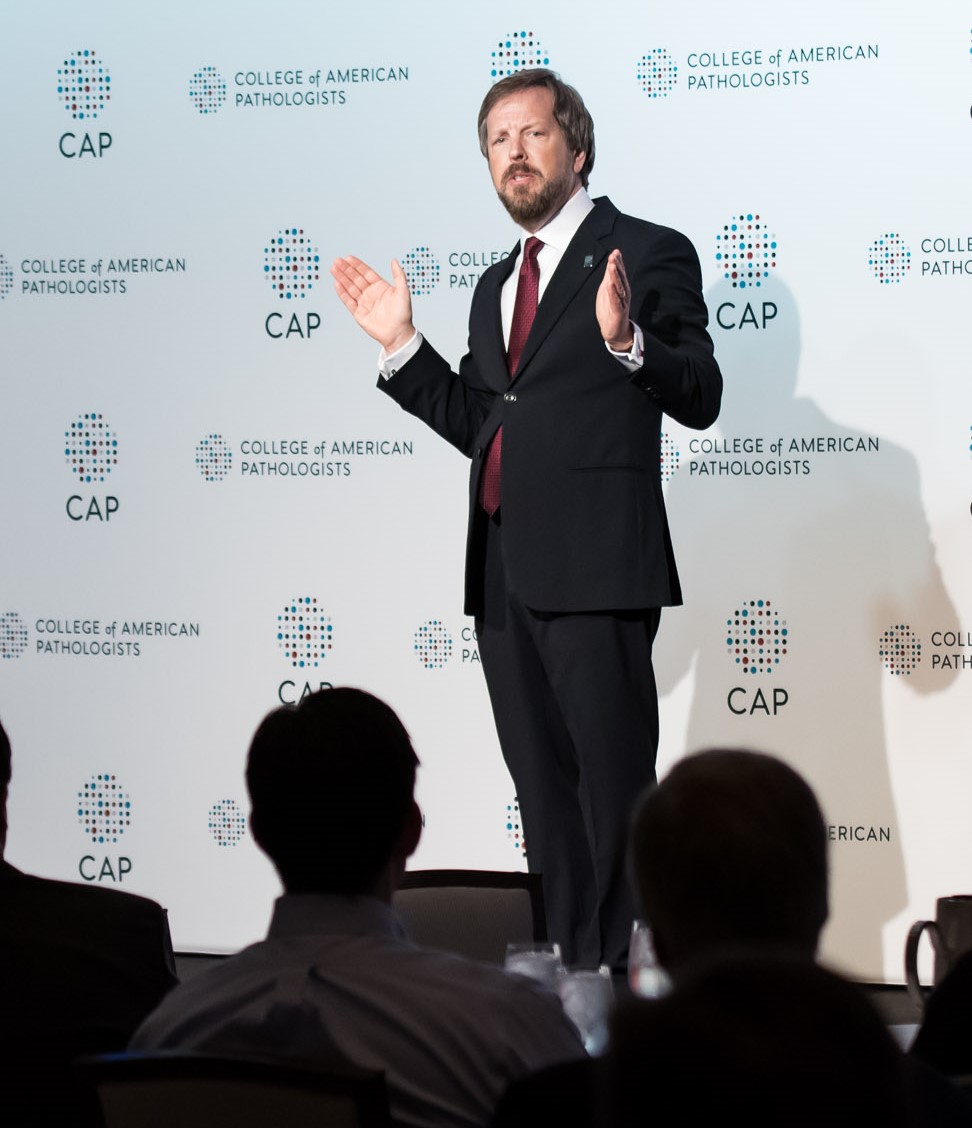 The Power of Omission: Narrowing Medical Options to Enlarge Choices for Caregivers and Patients
College of American Pathologists House of Delegates Annual Meeting, 2014
The Five Uneasy People You Need to Meet; Creating Circles of Influence Throughout Your Medical Career
College of American Pathologists Annual Policy Meeting, 2015
Reclining Forward: Building the Future from the Past; We Have What We Need to Reinvent Healthcare
College of American Pathologist House of Delegates Annual Meeting, 2013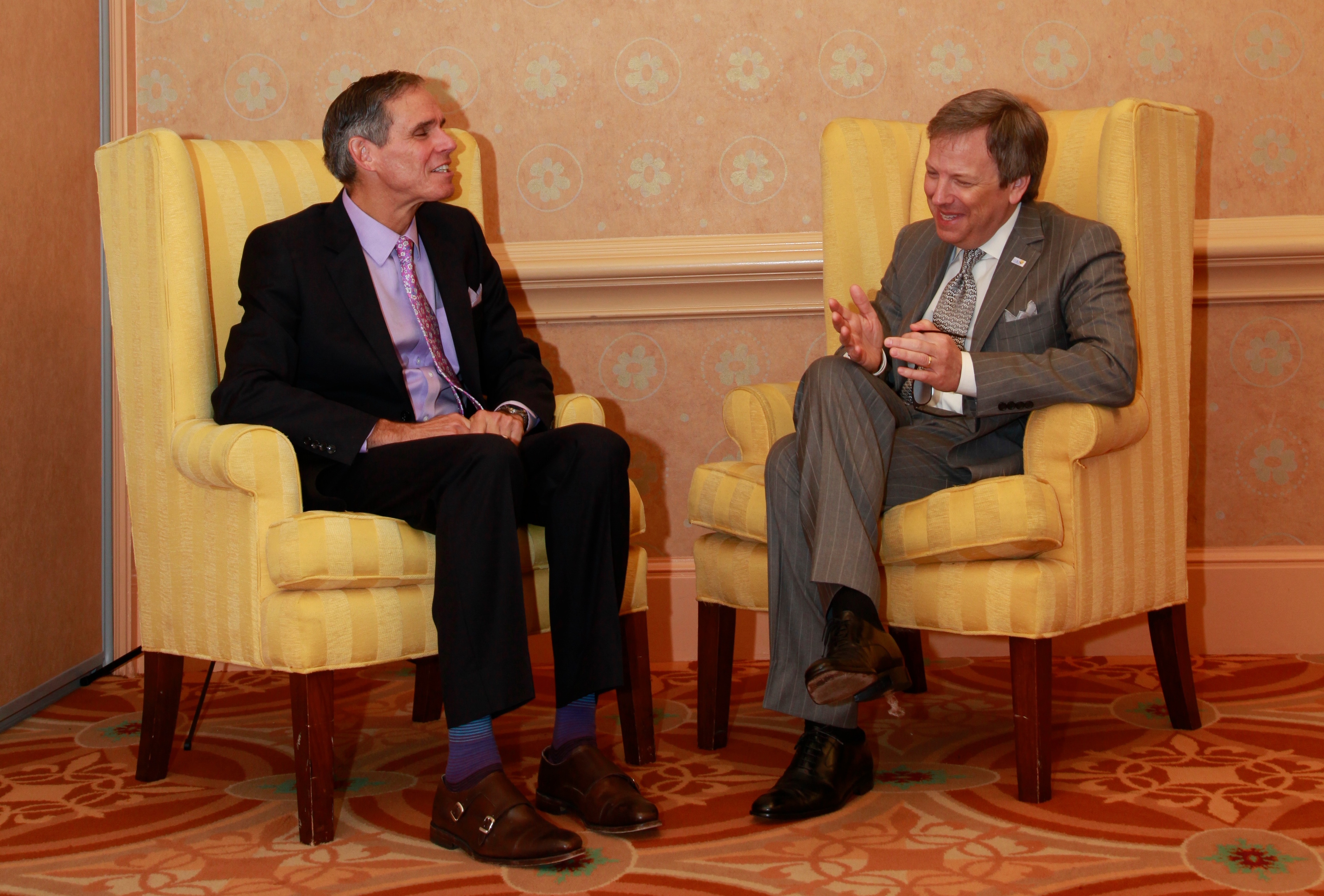 A Vital Society; Healthcare Leaders Doing the Right Thing
33rd Inaugural Address of the College of American Pathologists' President, 2013
Creating Economic Value Through Diagnostic Science
Scientific Plenary Session Opening, College of American Pathologists Annual Meeting, 2013
Embedding Diagnostic Science into Changing Care Delivery Models
College of American Pathologists House of Delegates Annual Meeting, 2011
Improving Partnerships Between National and Local Foundations
Grantmakers for Education National Conference, 2007
Investing in More of What Kids Need; Making the Case for Education and Preventive Healthcare Funding
Annual Convening of the Atlantic Philanthropies, 2007
Better Living Through Healthcare Technology
Consumer Electronics Show, 2003
Alliances at the Margins
2002 Alliance Summit, Eli Lilly & Co.
Value Migration in Consumer Electronics—What it Means to the CE Industry
Samsung Global Executive Retreat, 2002
Creating Non-profit Brand Equity—Case Studies and Lessons Learned
The Australian National Children's Summit, 1999
Non-profit Alliances—Forming and Managing Lasting Partnerships
Drucker Foundation Annual Leadership and Management Conference, 1999
After the Deal is Done: The First Six Months
Accenture Summit on M&A in the Media and Entertainment Industry, 1999
Strategic Alliances—Unlocking the Potential
London EuroMoney Seminar, 1998
Promotional Partnerships: Opportunities and Challenges
Drucker Foundation Leadership and Management Conference, 1998
Alliance Structuring, Integration, and Governance:  Hard Won Lessons from the Trenches
Strategic Management Society 17th Annual Conference at Barcelona, 1997
Measure Twice, Cut Once—Making Alliances Succeed
Accenture Global Communications Forum, 1997
The Quiet Revolution: New Alliance Types, New Alliance Tools
St. Paul de Vence Pharmaceutical Roundtable, 1997
Managing Through the Crises of Innovation—The Innovation Toolkit
Drucker Foundation Annual Leadership and Management Conference, 1997
When You Come to a Fork in the Road, Take It (And Other Lessons from Casey Stengel on How to Survive Change)
ADT Annual Leadership Conference, 1996
The Leadership of Transformational Change
Goal/QPC 10th Annual Conference, 1996
Publications
Lifestyle Solutions: Consumer Receptivity Evidence Through Choice Based Conjoint Analysis
Accenture Institute for Strategic Change, 2003
With Paul Nunes
Home Health Electronics: Consumers are Ready, Willing, and Able
Accenture Institute for Strategic Change, 2002
With Paul Nunes
Watching for Value Migration in Consumer Electronics
Accenture Institute for Strategic Change, 2002
With Paul Nunes.  Examination of shifting user preferences and demand patterns within the global consumer electronics market.
Accenture on Business Alliances: Enough is Enough
Metrology World.com, 2001
Alliances at the Margins
 Vertical-Net, 2001
Six part on line series on navigating the start up and management of strategic alliances.
The Magnetic 40: These are the Guys You Want to Partner With
Forbes Magazine, 2001
With Dominic Palmer. Joint study of best global alliance partners, conducted with Forbes Magazine, Best of the Web, 2001
The Mergers, Acquisitions, and Alliances Resource Book
 Accenture, 2000
Comprehensive methodology for forming and managing external growth
What to Do with the Children: Unlocking the Value of a Subsidiary
Accenture Forum Magazine, 2000
Finding Joint Value: Measuring Shareholder Value in Alliances
Jossey-Bass, 2000
Chapter in "Mastering Alliance Strategy: A Comprehensive Guide to Design, Management and Organization" by James D. Bamford; Benjamin Gomes-Casseres; and Michael S. Robinson
Decision Making Beyond the Boundaries: A New Concept of Corporate Governance
Jossey-Bass, 1999
Chapter in Leading Beyond the Walls by Frances Hesselbein; Marshall Goldsmith; and Iain Somerville and the Peter F. Drucker Foundation
Strategic Alliances: Formulating a New Management Discipline
Accenture, 1999
With Charles Kalmbach Jr., and Charles Roussel (1999). "Outlook by Issue: 1999, Special Edition: Dispelling the Myths of Alliances".
Alliances as Statecraft
OS Journal, 1999
After the Acquisition
OS Journal, 1998
Measuring Shareholder Value: The Value of Strategic Alliances
OS Journal, 1998